Bikur Cholim of Baltimore was started in 1985 by a group of dedicated volunteers to serve the needs of people facing illness in the Jewish community. Since then, Bikur Cholim of Baltimore has been providing support services to countless individuals and families from the Baltimore community, as well as people coming from all over the world to Baltimore to receive medical care from our world-class medical institutions.
​Bikur Cholim of Baltimore  services all of Baltimore and the surrounding areas. We offer ancillary services to hospitalized and homebound patients and their families. In addition to supporting members of the local community, Bikur Cholim of Baltimore serves all Jewish families seeking medical care in the area hospitals and facilities.
Bikur Cholim of Baltimore's vision is to channel the chesed of our community to support patients and their families from near and far.
We lighten their burden by providing meals, transportation, visitation, respite, kosher hospitality rooms in area hospitals, a dedicated apartment for out-of-town cholim, free-loan medical equipment and other services.
It is our belief that patients should be able to focus on getting better, being assured that the community is there to assist in any way possible.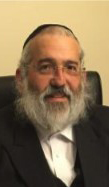 Rabbi Pinchos Rabinowitz
Executive Director
Office: 410.999.3700
Cell: 410.493.9304
Email: prabinowitz@baltimorebikurcholim.org
Web: baltimorebikurcholim.org
Bikur Cholim of Baltimore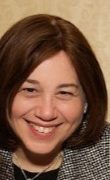 Bonnie Pollak
Coordinator of Family Services
Office: 410.999.3700
Cell: 443.894.1023
Email: bbikurcholim@gmail.com
Web: baltimorebikurcholim.org
Bikur Cholim of Baltimore